We will be at a range of exhibitions in 2020, details shown at the bottom of this page, in the mean time we can confirm we will be at CWIEME Berlin 2020, Coiltech Ulm 2020 and Coiltech Italy 2020

Messe Berlin - South Entrance
free tickets here
CWIEME 2020 celebrating 25 years… Coil Winding, Insulation & Electrical  Manufacturing Exhibitions
BERLIN (DE)

Find the solutions to your latest engineering challenge among the over 700 leading components, raw material and process machinery manufacturers for coil winding, transformer, electric motor, generator or e-mobility technologies. At the world's largest event of its kind, network with 6700+ peers or get inspired by 50+ key industry figures in free-to-attend seminars on how to meet your cost efficiency targets. CWIEME is an essential date in the diary for engineers, procurement personnel, CEOs, academics and business specialists like you working with the coil winding, transformer electric motor, generator or e-mobility supply chain.
26th - 28th May 2020

The IWM stand in Hall 2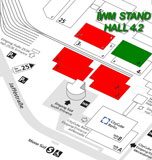 Hall 4.2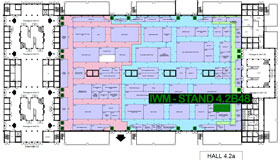 Stand 42B48
Sign up and print you free tickets here
---
We'll be there to listen to your requests; it's our job to meet your coil-winding needs, and if possible to anticipate them by developing new machines and ways of doing things that get the job done on time and in budget. Talk to us about...
Below is a list of some of the products that will be on display at our stand.
As well as Many other winding solutions and related accessories - We provide Affordable effective coil-winding solutions, you can rely on!
We look forward to meeting you there!

Coiltech ULM 2020; The fastest growing international exhibition for the Coil&Winding industry.
Materials and machinery for the production of electric motors, generators, transformers, and winding systems.

Sign up and print you free tickets here
8th - 9th. July 2020
Hall 2 Stand 2-A23/2-B24
The IWM stand in Hall 2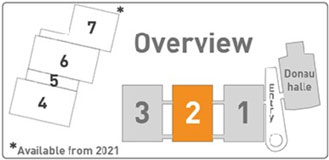 Stand -A23/2-B24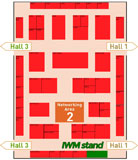 Other Exhibitions IWM plan to exhibit at in 2020
Amper- 27th International Trade Fair of Electrotechnics and Electronics
Brno Exhibition Centrex (CZ)
IWM will be on the THONAUER spol. s r.o. stand
Stand Hall F Booth 3.15
17th - 20th March 2020
Hall plan info here


INDUSTRY DAYS 2020
International Industrial and Automation Trade Exhibition
HUNGEXPO Budapest Congress and Exhibition Center.,
5th - 8th May 2020.

IWM will be on the THONAUER Kereskedelmi és Szerviz Kft. stand.
Hall A: Stand TBC

Messe Berlin - South Entrance

CWIEME2020 celebrating 25 years… Coil Winding, Insulation & Electrical  Manufacturing Exhibitions
BERLIN (DE)

26th - 28th May 2020
Hall 4.2 Stand 42B48
free tickets here

Coiltech Pordenone 2020 ; is an International Coil Winding exhibition. It is focused on materials, machinery and equipment
for the production and maintenance of electric motors, generators, alternators as well as power, distribution and industrial transformers.
Pordenone, Fiere (ITALY)
23rd - 24th. September 2020
Stand B05/6-B07 in Hall 6
Sign up and print you free tickets here
Last years stand at the Berlin coil winding show...  2019, the new stand layout and extra space proved useful simply to come with the number of visitors trying to got onto our stand. There was plenty to see to see.. The stand was bustling with new and innovative solutions to winding production;
The IWM stand at Berlin 2019

The E-300W machine;
with hi-torque combined to Industry 4.0 design principles,
integrated to the TH3 and BTSR tensioners means
just two devices digitally cover 0.06 to 3.0mm wire range

the new range of electronic programmable tensioners up to 3mm were a huge hit!.
.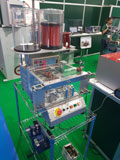 The benchtop flat wire edge winding machine and fly winder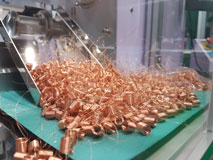 The all new generation automatic air coil winding machine...
(which produced over 4000+ sensor coils on the stand !... during the show)


.


The full range of multispindle and bench top winding solutions as well as production aids, were also on display
Click here for more information about the show

We would like to thank all of you who visited our stand and to remind you if you have any further queries or need any help, please contact us using any of the following methods....
On-line enquiry form - Simply fill out the boxes and add any comments you may have
Fax Back Form - Simply print out and fax to us
E-mail - Simply click here or Call us on +44 (0) 1684 273 164We are here to help&Happy to help!